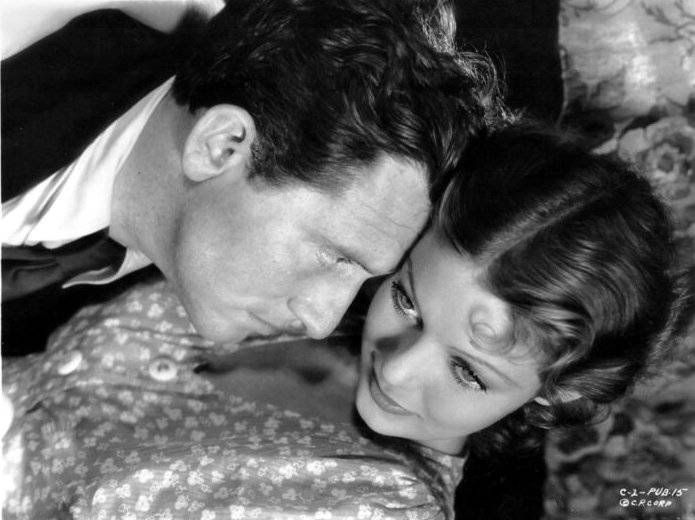 There's something about
Frank Borzage
movies. While Hollywood in the studio era was awash in films that seemed to glorify love, physical beauty and, (before the code at least), regarded sexual union as the epitome of the human experience, the old town couldn't quite turn the
Borzage
"product" into the standard issue pop culture version of "love". Love, Hollywood-style was often a strange amalgam of Victorian lace, conjugal bliss and forbidden fruit, laced with a large dose of voyeurism. The obstinate, almost mystical belief of this film pioneer in the invisible ties that bind and the movies he made fascinate me, even if his hard-to-find films are sometimes difficult to find.
Borzage
, who grew up in Salt Lake City as one of fourteen children in a hardworking family of Swiss-Italian immigrants, became an actor who eventually began directing movies under the aegis of
Thomas Ince
in the teens. Creating the original version of
Humoresque
from
Fannie Hurst
's story in 1920, he went on to create many still powerful silent films, (only a portion of the which still exist), and was awarded the first Academy Award for Direction for
Seventh Heaven
(1927), as well as one for the Depression era story of
Bad Girl
(1931). While he could not have known it at the time, in a sense,
Man's Castle
marked the beginning of
Borzage
's journeyman stage in his career, when, wandering from Columbia, where he arranged to produce this film independently, he would work at Universal, Warner Brothers, M.G.M. and Paramount throughout the rest of his career, with varying degrees of artistic success.
Wherever he worked, the movies of director
Borzage
, who reveled in a deeply felt romanticism that celebrated the ability of the connections between human beings to transcend the temporal world, Hollywood had an original. Working over five decades in countless films, he didn't always succeed in translating his vision to the screen perfectly, but, though in many cases I reject the auteurist theory, his movies
do
have an individual stamp
...More on the TCM Movie Morlocks